The improvement of the CoVid-19 situation allows us to welcome visitors again to Synchrotron SOLEIL! General audience, scholars and any other curious person are invitied to visit the French synchrotron, both a large-scale facility and a research laboratory, to discover how it works and its many applications through our tours guided by our science communicators.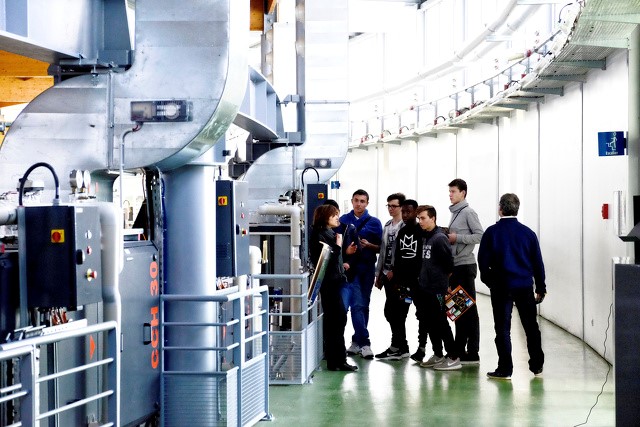 This photo was taken before the pandemic and the rules about distancing and wearing masks.
Visits are held from Tuesday to Thursday, mornings, and afternoons, outside school holidays (Zone C). You can find all the information about the visits on our website, and you can book a session for a group (8 and plus) here.
Due to the pandemic, some restriction rules are in place, even though the vaccinal passport is not required:
Our guides are not available every day of the week, so the maximum number of visitors varies. Currently, we cannot accommodate the largest groups (max 40 people),
To maintain sufficient physical distance, groups are limited to 10 people per guide
Wearing a mask at any time of the visit and hand washing with hydroalcoholic gel is mandatory
Confined spaces are not accessible: tours therefore no longer include an introductory conference until further notice. It is impossible to come inside the enclosed beamlines
For more information, contact visites@synchrotron-soleil.fr, but please note that no reservations will be taken through this channel.