Created 10 years ago by the University of Göttingen in Germany, "Physics in advent" aims to interest in physics, in a playful way, a public between 11 and 18 years old.
This year, one of the prizes will be a visit to SOLEIL and its Materials' laboratory by Stefan Kubsky, head of the lab.
"Physics in Advent" takes the form of a special Advent calendar: after registering on the website (https://www.physics-in-advent.org/), a new video is shown each day, presenting in a few minutes a simple experiment that one can repeat at home - or in the classroom. The participants then have until the following day to answer a question about the experiment. The solution is given, also on video, the following day.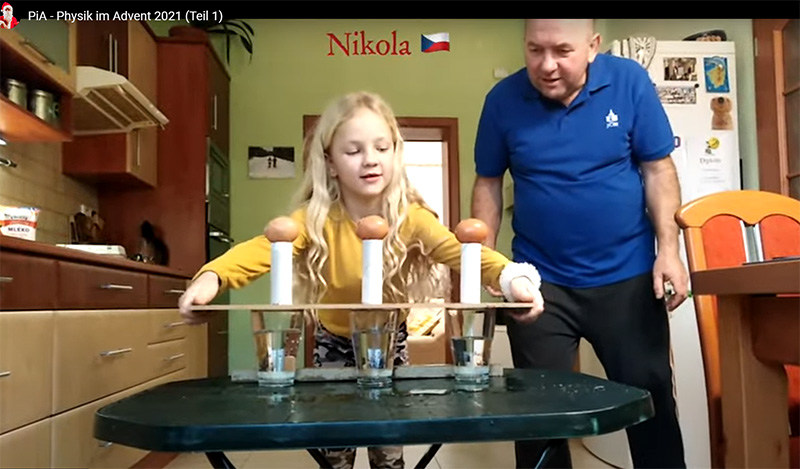 One of the experiments in the 2021 PiA session (screenshot).
Each correct answer earns one point. After Christmas, prizes -in different age ranges- are drawn in a lottery among the different participants with the highest number of points.
It is possible to compete individually or in groups, by class or even entire school - older children aged 19 to 110 are also encouraged to solve the puzzles!
With 56,000 participants around the world, but still relatively few in France, the PiA project is supported by many academic and private partners.
Registration is open since November 1st: science fans of all ages, students, teachers, get ready for your daily experiment from December 1st!