October 13th-14th, 2022
•
SOLEIL Synchrotron
Confirmed Invited speaker
This year 2022 has been declared by the United Nations as the International Year of Glass (https://www.iyog2022.org/ ).
Because neutron and synchrotron x-ray based techniques plays a key role in the study of glasses and melts, we have decided to organize a dedicated workshop : "Synchrotron and neutron studies of glasses and melts", hold at SOLEIL synchrotron on October 13th to 14th, 2022.

This workshop targets the glass science users of synchrotron and neutron facilities from various communities: materials, geoscience, optics, cultural heritage, industry…
The goals are: i) highlight the complementarity of the different neutron and synchrotron techniques; ii) shine light on the different properties of glasses that one technique can probe; iii) promote new opportunities brought by the upgrade of the facilities.
Topics will include:
X-rays and neutrons complementarities
Glass structures
Liquids and melts
Extreme conditions (temperature and pressure)
Geosciences
Cultural Heritage
Data analysis
Facilities Upgrade
…
Scientific committee
Francesco D'Acapito, CNR-ESRF, Grenoble (France)
Yuriy Chushkin, ESRF, Grenoble (France)
Gabriel Cuello, ILL, Grenoble (France)
Daniel Neuville, IPGP, USTV, Paris (France)
Local Organizing Committee - Synchrotron SOLEIL
Sylvie Bonnardel
Camille Enjommet
Frédérique Fraissard
Myrtille Hunault
Jean-Marc Lucacchioni
Nicolas Trcera
Stéphanie Yao
Preliminary Programme

October 13th, 2022

October 14th, 2022

09:00-10:00 - Openning / Introduction

09:30-11:00 - Session 3

Invited Talk

+ contributed

10:00-12:30 - Session 1

Invited Talk

+ contributed

11:00-12:30 - Session 4

Invited Talk

+ contributed
12:45-14:00 - Lunch break
12:45-14:00 - Lunch break

14:00-17:00 - Session 2

Invited Talk

+ contributed

14:00-17:00 - Session 5

Invited Talk

+ contributed

17:30-19:00 - Poster session

17:00 - Closing
19:00 - Dîner
Confirmed Invited speaker
Laura Henry, CEA, France
Charles Leloscq, Institut de physique du globe de Paris, France
Gérald Lelong, Institut de Minéralogie, Physique des Matériaux et Cosmochimie, France
Béatrice Ruta, CNRS, France
Phil Salmon, Water Innovation and Research Centre, United Kingdom
Marting C. Wilding, Cardiff University, Wales
Registration
Registration are available : register here.

Registration deadline : September 19th, 2022

| | |
| --- | --- |
| | AMOUNT |
| Standard Participant | €90 |
| Student | Free |
| Organizing Committee / SOLEIL Staff / Invited speaker | Free |
Terms of payment
Payment by bank transfer
Thank you for transmitting your payment by bank transfer to the following account number:
BNP Paris Bas
International Bank Account Number (IBAN): FR76 3000 4006 8400 0100 8245 430
Bank Identification Code (BIC): BNPAFRPPIFO Synchrotron SOLEIL
With mentionning your name and the users meeting reference: SNGM2022 / AG 69220602.
Your registration will be definitive as soon as your payment will be received.
Payment by credit card
A payment online is possible. You just have to select this mode of payment when registrating and to follow instructions.
Payment by order form for Public organism
For public organism the order form is MANDATORY.
Please send it to the following address: Conf-SNGM-2022@synchrotron-soleil.fr
Please indicate the name(s) of the participant(s), the service code Chorus Pro and the users meeting reference: SNGM2022 / AG 69220602.
Deadlines for submission of abstracts: submit here.
Oral communication / Posters : July 8th 2022
Invited talks : September 19th 2022

Best poster trophy awarded by the CERFAV.

To submit a contribution, please use the available template :
Upload the template (31 KB)
VENUE INFORMATION

If you come by car:
Geographical address :
Synchrotron SOLEIL
L'Orme des Merisiers
Rond-point du Golf de Saint Aubin
91190 Saint Aubin
Location coordinates:
Latitude : 48.711922
Longitude : 2.146156
Intersection between RD306 and D128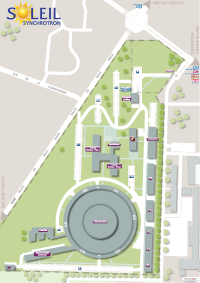 If you come by public transports:
From PARIS and CHARLES-DE-GAULLE Airport :
RER B direction to SAINT-RÉMY-LÈS-CHEVREUSE and stop at :
'MASSY-PALAISEAU' station - BUS n°91-06 B ou C direction to SAINT-QUENTIN GARE, stop at 'L'ORME DES MERISIERS'
'LE GUICHET' station - walk to the bus station, take bus n°9, direction to SACLAY, stop at 'L'ORME DES MERISIERS'
'GIF SUR YVETTE' station, take bus n° 10, stop at 'SAINT AUBIN'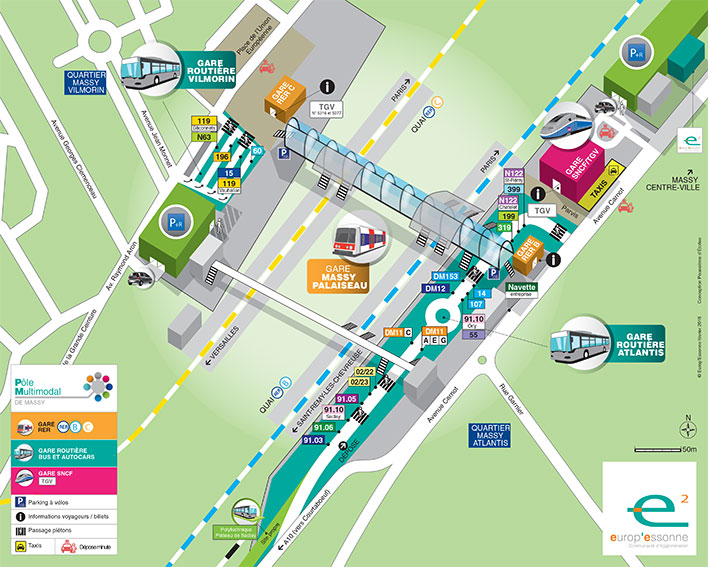 From ORLY Airport - ORLYVAL train:
Stop at ANTONY, take the RER B (then same as above) or BUS n°91-10 direction "Christ / N306, Saclay", stop at "L'ORME DES MERISIERS" (around 1h - end of service at 9 p.m.).
Downloads