23 – 27 August 2022
•
Versailles Congress Center
33rd EUROPEAN CRYSTALLOGRAPHY MEETING IN VERSAILLES
23 – 27 August 2022
Registration open: Early bird until 18th April, 2022
The 33rd European Crystallographic Meeting (https://www.ecm33.fr/) will be held at the recently refurbished Music Conservatory and Congress Centre in Versailles, close to Paris, between 23rd and 27th of August 2022. Both venues overlook the famous Versailles Chateau.
On behalf of the European Crystallographic Association (ECA) and of the French Association of Crystallography (AFC), we have, with the help of the ECM Program Committee and our Local Organizing Committee, prepared an exciting scientific program, with high level Plenary and Keynote Speakers. The program is now available online at https://www.ecm33.fr/program. Two topical public lectures have been prepared, covering the restoration of Notre Dame Cathedral and the celebration of the bicentenary of the death of Abbé Haüy.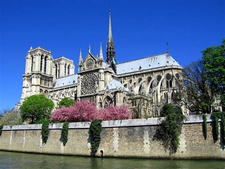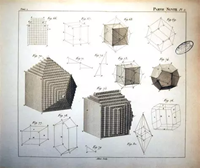 The improved pandemic situation has allowed us to prepare a face-to-face meeting.
We would like to encourage young scientists to consult our webpage https://www.ecm33.fr/bursary for information on bursary applications.
Our Conference dinner will finally be held in Paris, on a "bateau-mouche", for a 2h30 cruise on the Seine.
Versailles offers numerous opportunities for extra curricular visits, and we are currently preparing an attractive social program.
We are sure that ECM33, in Versailles, will be a fruitful meeting set in historical surroundings, and we are looking forward to seeing you there.
Sylvain RAVY, Andrew THOMPSON & Jean-Paul ITIE,
Chairs and co-chair of the local organising committee